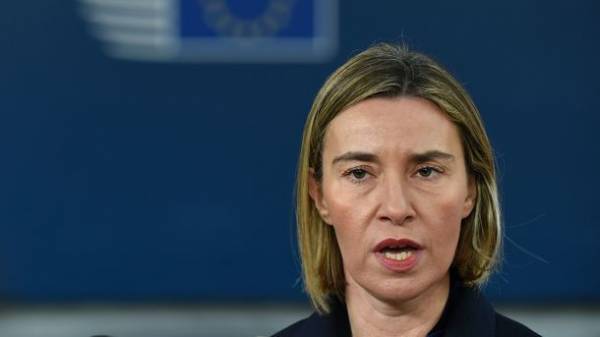 Syrian President Bashar al-Assad bears "primary responsibility" for the gas attack in Idlib province, which killed at least 58 people. This was stated by EU high representative for security policy Federica Mogherini, reports Reuters.
"Today's news is horrible. It is a sharp reminder that the situation on the ground continues to be dramatic in many parts of Syria," – said Mogerini.
"It is clear that the main responsibility of the regime, because it is responsible for protecting its own people," she added.
According to the latest data, the number of deaths in a gas attack in the Syrian province of Idlib has increased to 58 people.
The strike, which was released toxic gas, was carried out in the city of Khan Sheyhun in the province of Idlib. It is noted that people died from suffocation and gas poisoning.
Some observers said about the gas attack, using chlorine, others are talking about using sarin.
Later it became known that the hospital in which assist victims of a gas attack, was hit by a rocket.
Recall, the national coalition of the Syrian opposition accused the regime of Bashar al-Assad in the gas attack against civilians in Idlib province and requires UN investigation.
Reportedly, France convened a UN security Council due to the chemical attack in Syria.
The regime of Syrian dictator supported by Russia.
Comments
comments