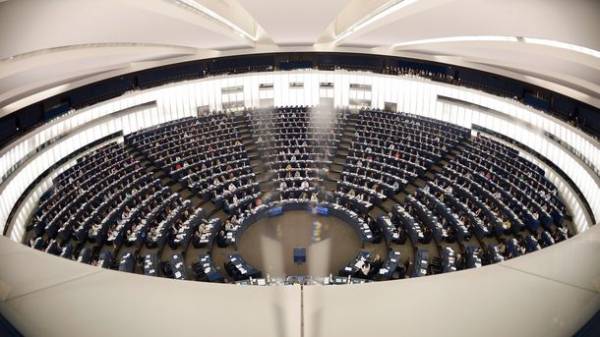 In the European Parliament some representatives of the political group "Europe of freedom and direct democracy" opposed granting of visa-free regime for Ukrainian citizens.
This is stated in the amendment was a legislative resolution on the abolition of visa regime for Ukraine, reports UKRINFORM.
The authors of the amendments are three members who profess the true nationalist and euroskeptic ideology, from Britain, Germany and Sweden. At the same time, as you know, in the European Parliament there is an overwhelming liberal democratic majority, which has steadfastly supported the visa-free regime for Ukrainians.
The debate on this issue will begin in the second half of Wednesday, and the vote will be held on Thursday, April 6, during a plenary meeting of the legislative body of the EU in Strasbourg.
Further, according to procedure, this decision must be approved by the Council of the European Union. The document should be signed in may, the President of the European Parliament and the presidency in the EU Council, the representative of Malta. The decision will enter into force on the 20th day after publication.
As expected, Ukrainians will need a visa to travel to member countries of the European Union (except UK and Ireland) in June.
Ukrainian citizens who are holders of biometric passports can travel to the EU for 90 days during every 180 days.
Comments
comments