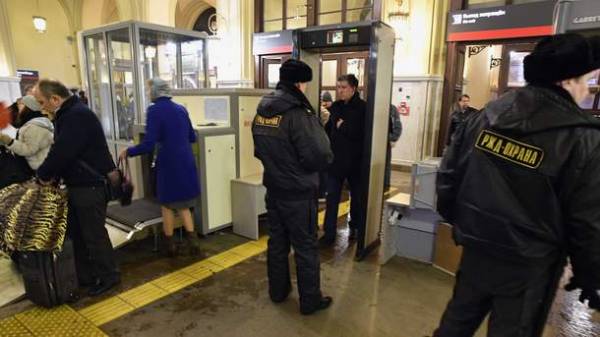 Alexander Kaverin, the driver of the train St. Petersburg metro, where the explosion occurred, still couldn't get home because the apartment he was waiting for journalists.
"I didn't get to come home. Already on duty (journalists – ed.) on the landing. I have a family, I have small children. At 11 o'clock he called his wife to the door and tried to find out something. Well, it's just ugly in this situation. I didn't come home because of this. I didn't go to the family, did not go to children only due to the fact that there were journalists," said Kaverin.
Recall, April 3, in the subway in Saint Petersburg on the stretch between metro stations "Sennaya square" and "Institute of Technology" explosion. Another explosive device was discovered and defused at the station "Ploschad Vosstaniya".
In St. Petersburg, identified the three victims at explosion in the St. Petersburg metro, including the alleged bomber. The epicenter of the explosion in the subway on the stretch between the "Sennaya square" and "Institute of Technology" day on April 3 was 22-the summer citizen of Kazakhstan Maxim Arishev.
It was also published in the media photo of the second suspect in the attack, which was caught on surveillance camera in St. Petersburg subway.
The Ministry of health of the Russian Federation said that the number of victims of the metro blast rose to 14.
Comments
comments