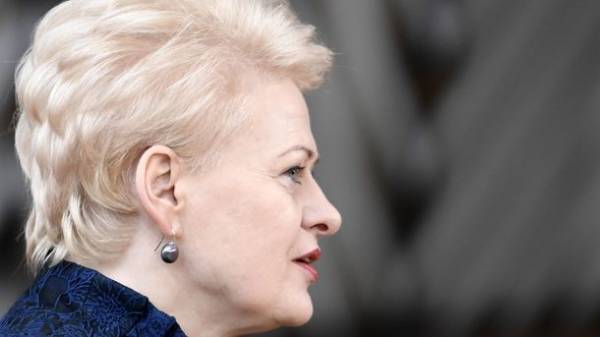 Commenting on the published on Monday by the Department of state security and Second Department of operational services under the Ministry of defense of Lithuania, threat warnings, Lithuanian President Dalia Grybauskaite said that there is nothing new, and noted that Lithuania is ready to defend themselves in case of Russian aggression. It is reported portal Delfi.
She also rejected voiced by defence Minister Raimundas Karoblis concerns on the subject of the plans of NATO, "maybe not as fast as we would like, not so fast still arrive additional forces of NATO."
In a public children's hospital and Second Department of operational services, the annual threat assessment stated that Russia, which has strengthened its forces in the Western part of the country and in the Kaliningrad region, now the status in 24-48 hours to expand military operations against the Baltic States.
"I don't know and will not comment on statements no separate Lithuanian Ministers or politicians. We are ready to defend themselves, and the plans of defense, rapid reaction force that we have created, we are creating and the third brigade, we also have agreements on a bilateral basis, so I don't know where and how you can comment on this," said Grybauskaite.
According to her, the level of threats to Lithuania in the last time does not change.
"No need to interpret threats. The threat level remains the same as it was last year and the year before, we have a neighbor, whose willingness to perform certain aggressive actions have always been at this level, nothing has changed, nothing new here. And Lithuania is ready to defend and protect themselves, and after the occupation of Crimea, we have created a rapid reaction force that can react within hours if severe the threat to our territory," – said the President.
Earlier, the Kremlin has sharply responded to statements that Russia could attack Lithuania.
Comments
comments