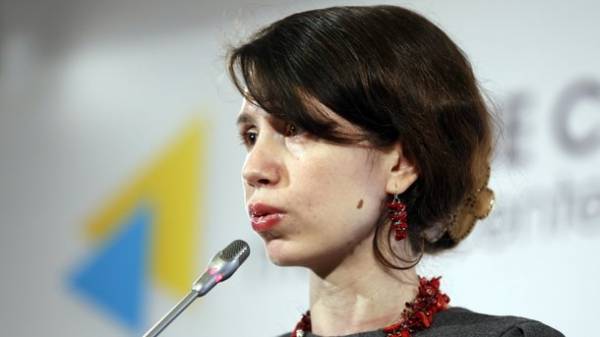 People's Deputy of Ukraine Tatyana Chernovol in 2016 received 152 389 thousand hryvnias of a salary. Another 169 871 thousand hryvnias, the Deputy of "earned" as compensation for the costs associated with the implementation of parliamentary powers, 58 50 thousand hryvnias were made by a pension. Oyu this is according electronic Declaration of the cascade.
In addition, the accounts of MP is 10 thousand 590 Euro. The family Chornovil accumulated and 12 thousand dollars in cash.
Real estate
According to the Declaration Chornovil speaks:
the apartment in Kiev (90 sq m);
land in the Crimea (1 of 513 sq m).
Land in the Crimea Chornovil was bought in 2010, and housing in Kiev has acquired in the past, spending his 854 thousand 100 UAH.
The land in the annexed Crimea is not only the street but also from her father – he is the owner of 724 square meters near Sudak.
Auto
Chornovol declared two cars:
Chevrolet 2005 at a rate of 50 thousand UAH;
Mitsubishi 2014 value of 246 thousand 750 hryvnias.
Recall the current Declaration stage will run until may 1.
Comments
comments