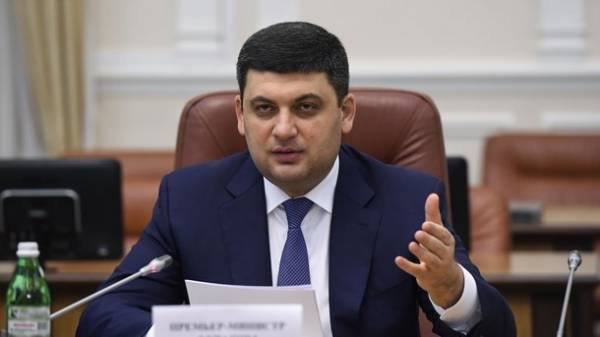 Prime Minister of Ukraine Volodymyr Groysman said that the government was able to raise pensions for Ukrainians on October 1. He said this during the government meeting, reports 112.ua.
According to him, the increase in payments to retirees depend on pension reform.
"We know how to reform the pension system that will meet three criteria: equity, balanced budget in the medium term, and this will give us the opportunity in October, I am deeply convinced in this, to raise pensions to Ukrainian citizens. We said that we can 1 January to raise the minimum wage twice. We told the absolute truth. And we did this to you. Today I'm talking absolutely objectively. When carrying out the pension reform, which will offer the government, I guarantee we 1 Oct enough quality we will increase pensions to Ukrainians. All. This is already a reality," – said Groisman.
It was reported that since April 1 Ukrainian pensioners receiving payments in Russian banks, pension cards, will get their money in the offices of "Ukrposhta" in a place of registration (residence permit).
The website "Today" figured out how the government intends to raise nearly twice the pension of the Ukrainian pensioners.
Comments
comments