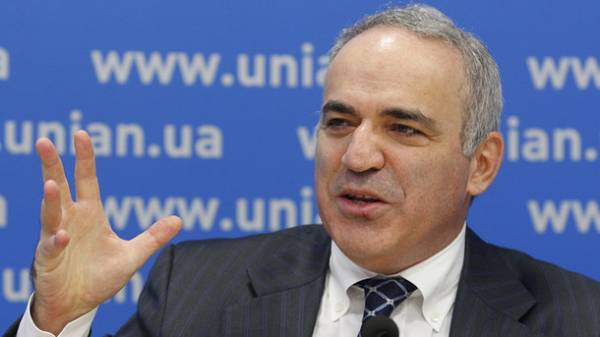 The collapse of Putin's regime in Russia will begin with foreign policy defeat. This was stated by Russian opposition leader Garry Kasparov, reports "espresso."
Kasparov also added that in Russia it is the split inside the elite, which will be supported by street protests, most likely, in Moscow and St. Petersburg.
"Here the role played by the Bulk and its structure, I think, is very important. But fundamentally we must understand that the decisive factor that will lead to the development of such a situation will be external political defeat Putin," he said.
According to Kasparov, it is because Putin is so desperately fighting for something to look very strong, tough, supposedly a leader that can speak on equal terms even with the President of the United States. Because he knows as soon as the dictator is weakened in the eyes of its environment and its people, it is necessary to wait for revolutionary upsurge.
"I really hope that after all, the us map will be a bit of Putin," – said Kasparov.
Comments
comments