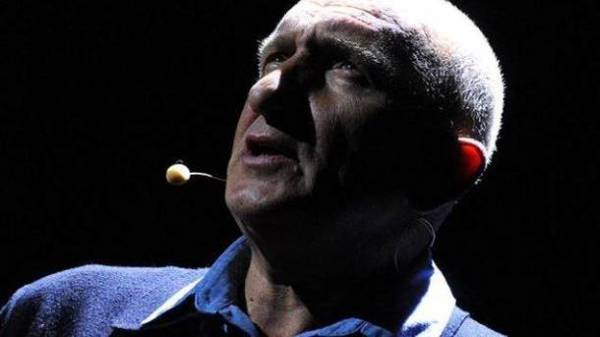 In the resuscitation Department of the Odessa hospital today to 52-m to year of life has died the Odessa comedian, actor and TV presenter Sergei olech. This was reported by his colleague, friend and blogger Irina Medushevskaya on his page in the social network.
"He's gone….half an hour ago…my friend, the national heritage of Ukraine", – Medushevskaya wrote.
The actor for more than a year struggled with a severe form of cancer. March 30, Sergei Oleh deteriorated. Recently, according to Medushevskaya, it is going to take to a hospital in Kyiv, but because of health postponed the trip.
"The doctors stabilized Sergei pressure, but in Kiev it's not ready yet," he wrote on his page in the social network of Irina Medushevskaya March 31 and asked everyone to pray for him.
Oleh Sergey was a participant of the projects "the Gentleman-show", "Masks-show", "Naked and funny", as well as coach teams in the "League of laughter". On the Odessa TV he led the transfer of "Odessa makes the market" and "Odessa cooking."
Friends and colleagues Oleh say that he smiled and still held.
"He was hurt, but he took part in the filming, laughed and amused the rest. Sleep well, friend. We will miss you. Eternal memory!" – wrote in the social network his friend Roman Protsyk-Stabilize.
"He was bright, bristling with energy man. As far as I remember, the meetings of the Committee of the Komsomol adequately to the situation turned to laughter and clowning," wrote on his page on the social network journalist Oleg Kudrin.
"A bright and cheerful person Sergiy olekh waited until April 1, and quietly passed away. Serge, buddy, so now you will be missed!", – posted by Director, actor and artistic Director of the theatre "Masks" George Deliev.
Comments
comments