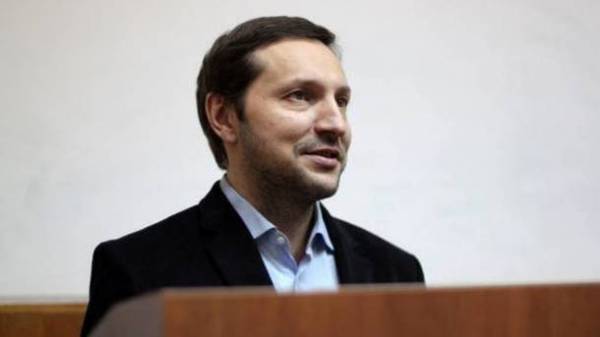 Russian policymakers increasingly look to Ukraine as an opportunity to get away from the Putin regime, but the murder of former state Duma Deputy, Denis Boronenkov gives them a clear signal that they can expect the same fate. This was told on air of TV channel "112 Ukraine" the Minister of information policy Yuriy stets.
"Russian politicians realized that there is an island of freedom is Ukraine, and it is possible to come here and fight with Putin. The murder that happened is a clear message, don't do this, otherwise you will be the same," he said.
According to him, Ukraine is important to investigate a murder Boronenkov and provide truthful information to the world.
"What I say now concerning this murder in Russia, everything is clear, the world is really being discussed from a different angle, and in Ukraine. For Ukraine is, first and foremost, the murder of a man and this is a terrible tragedy. It is important for us not to reproduce any messages for the Russian media market, Russian content, it is important for us to quickly investigate this murder and to provide information to the world", – said stets.
At the same time it is of the opinion that the murder of the Russian policy of the Russian Federation and the customer sits in the Kremlin.
"I have a clear belief, as the chief Prosecutor that it was a contract killing, and the customer sits in the Kremlin", – concluded the Minister.
We will remind, Boronenkov, was killed March 23 of this year after the attack in the center of Kiev. He was a witness in the case against fugitive ex-President Viktor Yanukovych.
Comments
comments