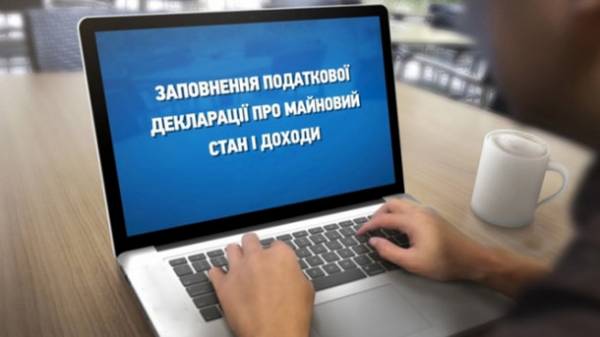 The national Agency for prevention of corruption (NACP) reports that the deadline for the submission of electronic declarations has been extended to 1 may. This is stated in the press service of the Ministry.
"To attention of subjects of Declaration!.. The Verkhovna Rada of Ukraine on March 3, 2017, adopted by Law No. 1975-VIII "On amendments to some laws of Ukraine regarding peculiarities of financial control of certain categories of officials". The law comes into force on 30 March 2017. According to this law extended to may 1, 2017 submission deadline annual returns for persons who according to the law of Ukraine "On prevention of corruption" serves such a Declaration, for the first time", – stated in the message.
As reported, on March 27, the President of Ukraine Petro Poroshenko has signed Rada adopted amendments to the law "On combating corruption", according to which the members of the anti-corruption public organizations are required to submit an electronic Declaration.
This Poroshenko at the meeting with representatives of public organizations stated that needs to sign the bill because of the need of the interests of the members. The President supported the need to establish a working group with participation of representatives of public organizations, the AP and MPs for agreeing on changes in relevant law.
Earlier protests against the Rada approved the law publicly made by the representatives of UK, USA, Canada and Brussels.
In the end, the United States ceased cooperation with the NACP. This decision was made by the largest U.S. donor – the U.S. Agency for international development (USAID).
Comments
comments