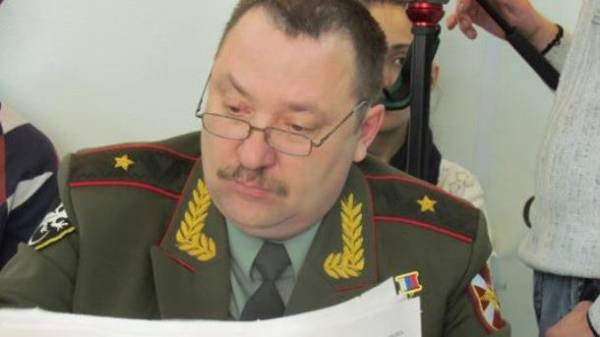 The military Prosecutor's office of Ukraine reported about suspicion to the Russian major-General Roman Shadrin to participate in military actions against Ukraine at the Donbass, and also in the kidnapping of civilians, the press service of the GPU.
"Shadrin in the period from October 2014 to August 2015, acting by prior conspiracy with other government officials and officials of the Armed Forces of the Russian Federation, being the so-called "Deputy Minister of the MGB LNR", he participated in waging war against Ukraine", – stated in the message.
It is noted that he directed the artillery attacks on the Ukrainian military, and also organized the kidnapping of civilians from abuse.
"The suspect is wanted. Preparing the petition for election to it measures of restraint in form of detention", – reported in Prosecutor's office.
We will remind, on March 27, the Chief military Prosecutor of Ukraine reported about suspicion in Commission of crimes to the commander of the 41st army of the Central military district of the Russian Federation the General-major Alexey Savision.
Comments
comments