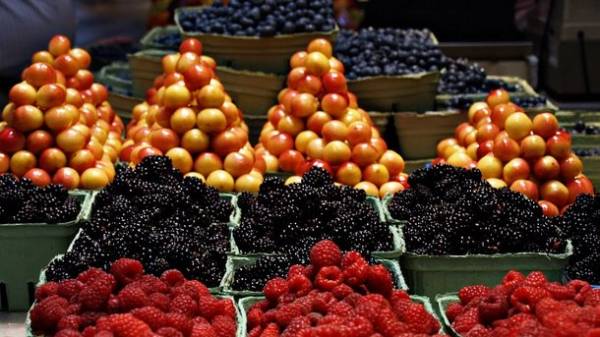 In January-April 2017 the Ukrainian producers of fruits and berries increased the volume of sales abroad. This is reported by analysts of the Ukrainian club of agrarian business (ASTP).
So, the country exported apples by 6.2 thousand tons, up 10.5% (in volume) more than in the same period last year. The value of exported goods in January-April 2017 increased by 19.3%.
Fruits and nuts Ukraine exported in the amount of 11.3 thousand tons, 83% more than in January-April of 2016 and the total value increased by 76% to 14.6 million.
"Such results became possible thanks to the development of the management of a narrow range of companies improve marketing and focus on the medium term, which usually improves the quality of organizational work between manufacturers and importers of Ukrainian goods", – explained in the ASTP.
97% of all fruit exports are still apples to 97%.
Berry 8.5 thousand tons were shipments prepared blueberries, cherries, cherries (+ 70%). Producers of raspberries and blackberries set the boundary of production in the amount of 2.5 thousand tons (+ 154%).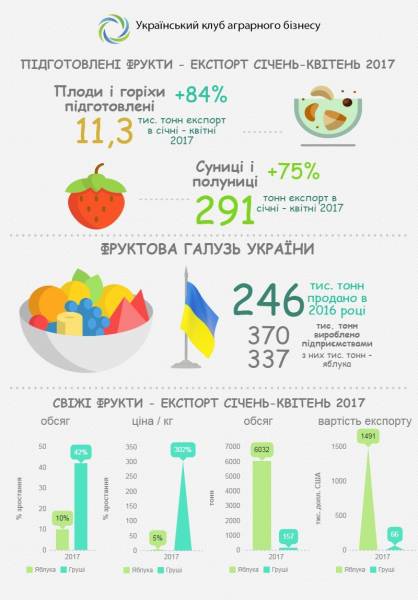 Comments
comments