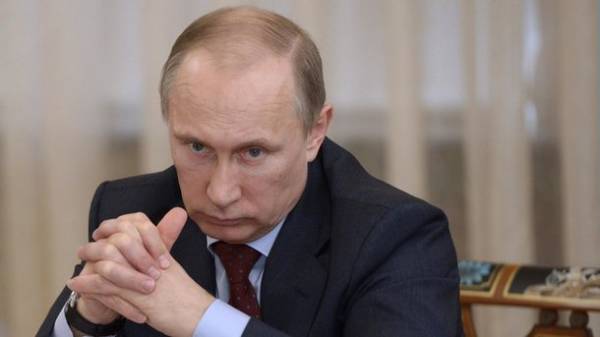 Moscow claims that the Ambassador of Spain in Ukraine Gerardo Bugallo Ottone "went far beyond his official status", speaking about Russian President Vladimir Putin about relations of Moscow and Kiev. This is with reference to the Russian foreign Ministry reported to RBC.
During a meeting of the press club "Diplomats without ties" last week, the diplomat said that Russia today is facing the same problems as the former Soviet Union, however, the Russian leadership, instead of addressing these problems by the Soviet Union, which led him, eventually, to the collapse.
"We can see that this character refers to Putin, who many think is so clever, so artful that it makes any attacking move, maneuvers, but in fact with the problems now facing Russia – it is the way of the Soviet Union the same steps, and it is obvious that this will lead to the same results, which was once the Soviet Union", – said the diplomat.
Earlier the Ambassador of Spain said that the Minsk agreement, intended to peacefully resolve the situation in Donbas, are not real to perform, and the fighters controlled by Russia will not allow to hold free elections.
"We believe that making peremptory and biased statements, the representative of Spain in Kiev, not only went far beyond his official status, but opposed himself to the official position of the leadership of their own country," – commented on the words of the Ambassador of Spain to the Russian foreign Ministry.
In Moscow noted that Spain is in relations to Russia "adheres to a balanced position" and States that seeks to reduce the "confrontation" between the EU and Russia.
Moscow also said that the words about "supposedly serializenode the Minsk package of measures" is invalid. The Russian foreign Ministry stressed that "the necessity of implementing" agreements for the peaceful settlement of the conflict in the Donbas, "no one in the world no doubt".
Comments
comments