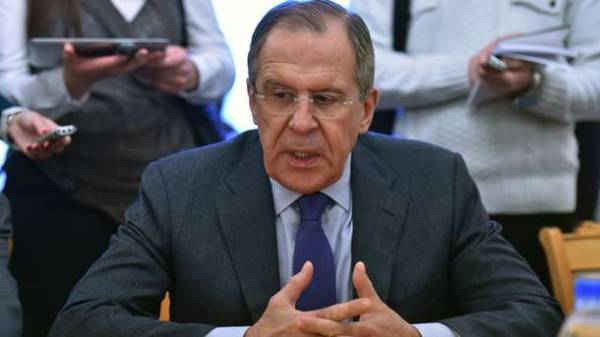 Russia demands from Ukraine Amnesty for Pro-Russian militants in the Donbas. In an interview with the magazine "national interest", said the Minister of foreign Affairs of Russia Sergey Lavrov.
"The Minsk agreements provide training to the vote on the special status of these territories, the status described in the agreement, and the law on the special status has already been adopted by Parliament but has not yet entered into force. In addition, they are talking about Amnesty, because we want to avoid "witch hunt", as well as about the constitutionally special status on an ongoing basis. That's all," Lavrov said.
He emphasized that only after these conditions the government of Ukraine restores complete control over the entire Ukrainian-Russian border.
Earlier the President of Ukraine Petro Poroshenko said that before the local elections in the Donbass armed OSCE mission needs to gain control over the uncontrolled Kiev part of the border with Russia in Eastern Ukraine.
According to the President, it is clearly stipulated in the Minsk agreements, the Ukrainian side this is always insisted. "The control of the military mission must stop the infiltration of Russian troops, Russian arms and Russian ammunition", – he stressed, adding that any sensation in this position not because the Ukrainian side has always advocated such a sequence.
As you know, after the illegal annexation of Crimea in March 2014, Russia began to actively support the militants in the Donbas. The Ukrainian side has repeatedly said that the Donbass is military equipment from the Russian Federation and the Russian military. All these accusations the Kremlin denies, however, refused to grant international observers access beyond the control of the Kiev area of the Ukrainian-Russian border. At the same time, Pro-Russian militants in violation of all agreements, carry out attacks of positions of VSU.
The Ukrainian military have repeatedly cited evidence that Pro-Russian militants used weapons that only the Russian army.
Comments
comments