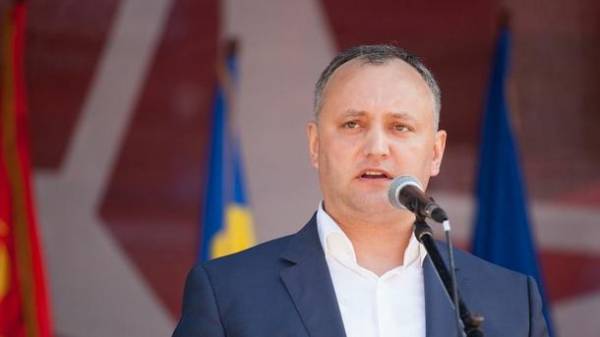 NATO should abandon the scheduled summer opening of the office in Chisinau. This was stated by President of Moldova Igor Dodon.
"Moldova is a neutral state, and we don't need liaison office to NATO, the President stressed. If it opens, then I as the head of state and commander of the armed forces will achieve its closure". Igor Dodon said that he regarded the opening of the NATO office as a "challenge for the Moldovan society".
Earlier during his visit to Brussels he asked the NATO Deputy Secretary rose Gottemoeller fail to open a liaison office in Chisinau. In February, the President issued a decree abolished the participation of Moldovan military exercises of the countries – members of the Alliance in Romania Platinum Eagle ("Platinum eagle").
In November 2016, Prime Minister of Moldova and NATO Secretary General signed the agreement on opening a liaison office of the Alliance in Chisinau, which ratified the Parliament of the Republic before joining Dodon office.
Today at a press conference following the meeting in Brussels with Prime Minister of Moldova Pavel Filip, the NATO Secretary General Jens Stoltenberg said that the Alliance will soon open a small liaison office in Chisinau.
Earlier it was reported that the office will be open in June.
Comments
comments