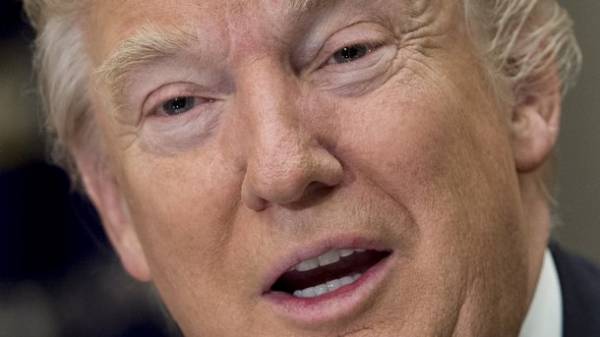 The source of classified information, which President of the United States, Donald trump told the Russian foreign Minister, Sergei Lavrov, was Israel. This was reported on Tuesday the newspaper the New York Times, citing a source familiar with the way in which the United States received these intelligence reports, the TV channel "112 Ukraine".
"Israel is one of the most important allies of the United States and a major provider of intelligence on middle East. The reports that Mr. trump boasted to the Russians some are highly sensitive Israeli information that could harm relations between the two countries. It also increases the likelihood that the information may be transmitted to Iran, closest ally of Russia and a major threat to Israel in the middle East", — stated in the message.
At the same time, the Israeli authorities do not confirm information about the fact that Israel is the source of the secret data, which was subsequently transferred to Russia. Israeli Ambassador to U.S. Ron Dermer, in a statement to The New York Times stated that both countries will maintain close relations in the fight against terrorism.
"Israel fully trust our relationship in intelligence sharing with the United States and looks forward to deepening these relationships in the coming years under President trump," reads the statement of Dermer, sent by e-mail.
We will remind, on the website of The Washington Post, citing current and former US officials, it was reported that during a visit last week to the White house, the foreign Minister of the Russian Federation Sergey Lavrov and Russian Ambassador in Washington Sergei Kislyak President of the United States, Donald trump told them the secret information.
The white house has denied reports about the trump disclosure of classified information at a meeting with Lavrov.
Comments
comments