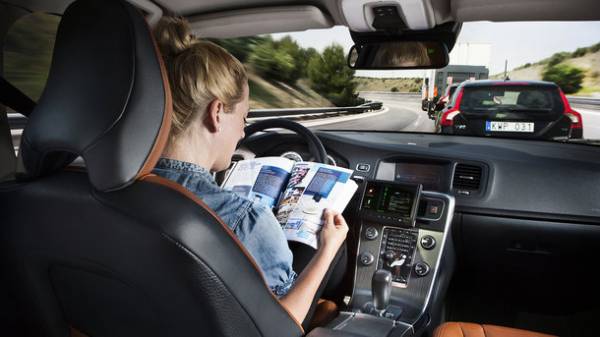 Unmanned vehicles will study the habits of their owners, and for each user to create a kind of dossier.This prediction was shared by a Professor of law at the Queensland University of technology des Butler, reports the Guardian.
General Motors ready to produce hundreds of thousands of robomobile annually, BMW and Ford are planning to assemble their first robomobile in 2021, and Tesla promises to make the system auto-pilot as independent as possible in 2018. One of the main problems, according to experts, is the safety of unmanned vehicles. However, De Butler draws attention to another problem. In his opinion, the privacy of users of robomobile may be under threat.
"The drones will know where you frequent, what companies use. Thus people will have no idea how much data the car collects and how that information is used in the future," explained Butler.
The data collected will allow third-party companies more targetirovanie to advertise your services and earn for the owners and passengers of drones, said the scientist. Therefore, regulators should clearly define who owns the data and how they are stored before the drones come to market.
SEE ALSO
Transport of the future: Renault showed flying cars bubbles
Butler's concerns are confirmed by the experts of the IT industry. Intel Executive Director Brian Krzanich predicts that by 2020, unmanned transport will receive daily and send 4 000 GB. For comparison, the average Internet user sends and receives about 1.5 GB. Thus, a single drone is equal to 2 666 users.
Research company Accenture has estimated that the connected car collects data about its use, will bring the automaker additional 4 thousand pounds of profit per car.
According to some projections, by 2020, automakers will be able to earn more money selling data than in the vehicles.
Comments
comments