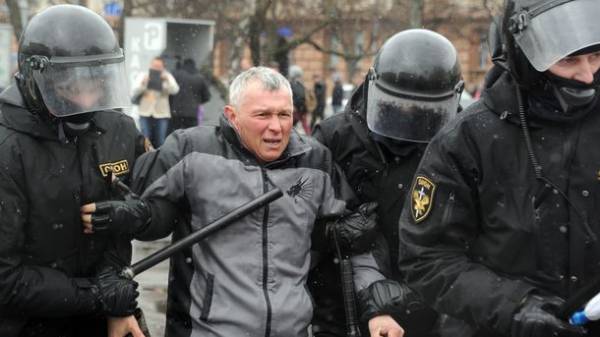 VIII the two-day session of the trilateral parliamentary Assembly of Poland, Lithuania and Ukraine with participation of the speakers of the Sejm and Senate of Poland, and the Verkhovna Rada of Ukraine and the Seimas of Lithuania begins in Warsaw. As stated at the briefing the speaker of the Senate Stanislav Karchevskii, the main topic of discussion will be developments in Belarus, transfers "112 Ukraine".
"We will speak about Belarus in connection with the events taking place there," he said.
"In our Declaration that we will sign at the end of the meeting, also raised the Belarusian question, expressed our concern and desire to see Belarus went out of her way, which she returned, and continued to go on the way of contacts with the EU. This will be the main topic of our negotiations", – said the speaker.
Among other topics of the talks the Polish, Lithuanian and Ukrainian Parliament – the situation in Ukraine, as well as political, economic cooperation of the three countries, the interaction of young people.
It is also planned to discuss issues of cybersecurity, countering misinformation, the value of the infrastructure corridor North-South for Central and Eastern Europe.
We will remind, the Department of consular service of the Ministry of foreign Affairs of Ukraine confirms arrest in the Belarusian capital, Minsk, citizen of Ukraine.
Previously, "Radio Liberty" reported that in Belarus the court of Leninski district of Minsk sentenced to 15 days of arrest of the citizen of Ukraine Ruslan Tereshchenko, who was detained for participating in demonstrations on 25 March.
According to the publication, on Monday, March 27, in Belarus continued trials over the detained during rallies in Minsk and other Belarusian cities on 25 and 26 March. Everything, by estimates of human rights defenders in the dock will get more than a hundred people.
Comments
comments