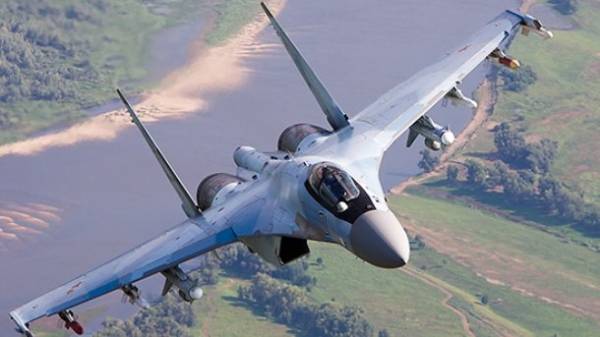 Russian su-30 fighter took off to intercept American spy plane because he was closer to Russian borders. This was reported in the Russian defense Ministry, reports "RIA Novosti".
The Ministry of defence of the Russian Federation said that the Russian military has deployed su-27, as previously reported, a su-30
The Ministry noted that after convergence, the pilot of the Russian fighter visually identified it as a reconnaissance aircraft P8A "Poseidon" and he made a dangerous maneuver as a "greeting".
"Russian jet carried out a maneuver "greetings" American pilots, after which American reconnaissance plane changed the flight path in the direction from the border with Russia. The su-30 fighter returned safely to their home airfield", – told in the defense Ministry.
As reported, a Russian fighter jet made a dangerous rapprochement with the American aircraft over the Black sea, flying beside him seven yards. The us military noted that the interaction between the two aircraft was safe and professional.
Comments
comments