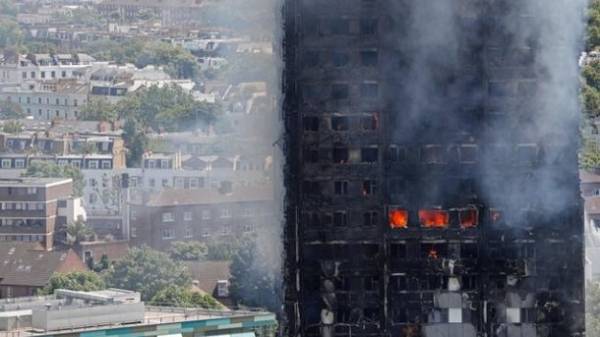 The cause of the fire in the 27-storey Grenfell Tower in London became the ignition of the fridge in one of the apartments. This was officially announced by the London police, reports 112.ua with reference to the BBC.
The police say that the fire escaped from the apartment, and then caught fire with flammable decoration of the house.
Law enforcement officials confirmed that the home's exterior do not meet the requirements of fire safety. The police complain that the contractor who was remodeling their home, used the materials not resistant to fire, replacing them with cheaper, plastic based.
Recall that in London the night of June 14 powerful fire engulfed a 27-storey residential building in Grenfell Tower. From the building is almost nothing left. Grenfell Tower included 120 apartments. Fire covered almost the entire building from the 2nd to the 24th floor (after renovation in 2016, the building became a 24-storey). Over 70 tenants were hospitalized.
In the London police confirmed that the fire killed 30 people. However, law enforcement authorities predicted that the real death toll is more. 65 people are still missing.
Comments
comments