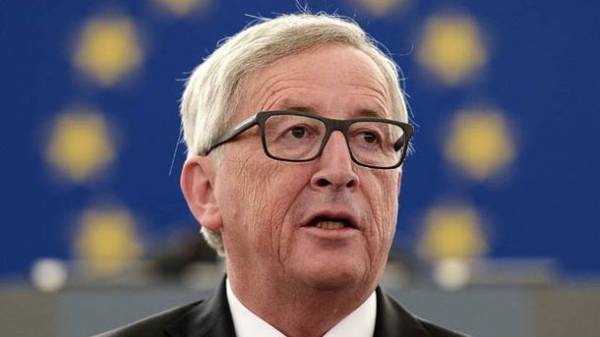 European Commission President Jean-Claude Juncker said that the EU is able to provoke a war in the Western Balkans.
He stated this in an interview with the Financial Times.
The head of the EC considers that Bosnia and Herzegovina, Republika Srpska, Macedonia and Albania, left "alone" will once again be at war.
Earlier, Juncker also warned the Vice-President of the USA Mike Pence when he was in Brussels on a visit: "do Not encourage others to come out (the EU – ed.), if the European Union will collapse, you will have a new war in the Western Balkans".
On the eve of German Chancellor Angela Merkel said that the European Union has made mistakes, but it's time to finish the unfinished, and there's a good base.
"We correct all this through a banking Union and mechanisms of stabilization," — said Angela Merkel. – Europe will be able to find a single answer to the migration problem, where each will contribute according to their possibilities. But it is necessary to guarantee such conditions that people did not flee from their countries. You need to resolve crises like the crisis in Syria, and do it all together."
Comments
comments