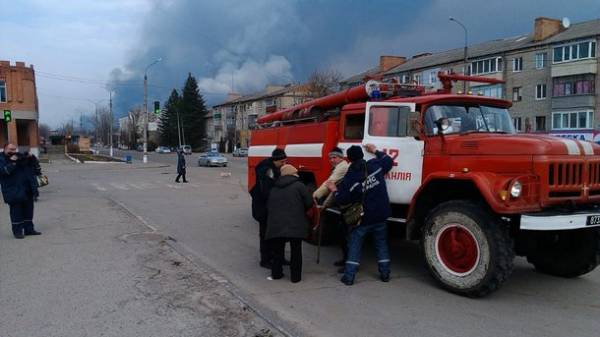 In Balakleya in Kharkiv region, the police battalion of special police arrested a man who robbed the school and the neighbor. About it reports a press-service of the Channel.
"Around 23:00 during a patrol of the city police found one of the outbuildings small appliances. The owner of the premises was 52-the summer local. During the inspection, during the inspection of structures and premises men were found and seized four computers and system units, box Ledlamp. It is established that the part of the property of the malefactor took away from the neighbour's apartment, the rest of the secondary school № 6", – stated in the message.
The man is detained as article 208 criminal procedure code.
Currently, are carried out Prime investigative actions on establishment of the victims.
Earlier it was reported that in Balakleya one of the locals, taking advantage of the panic, stole a plasma TV and tried to run away from the police.
We will remind, in the night of Thursday, March 23, in Balakleya (Kharkiv oblast) on one of the largest in Ukraine ammunition depot explosion, followed by fire and a chain detonation of ammunition.
Defense Minister Stepan Poltorak said that according to available preliminary findings of the cause of the fire and explosions of ammunition in warehouses was a diversion. "One theory is that it is a diversion. In particular, the dropping of the explosive device with UAVs," said Poltorak.
Later , SBU qualified state of emergency in Balakleya as a diversion.
Deputy Minister of defence of Ukraine Igor Pavlovsky Friday, March 24, reported the complete elimination of fire in artillery warehouses.
Comments
comments