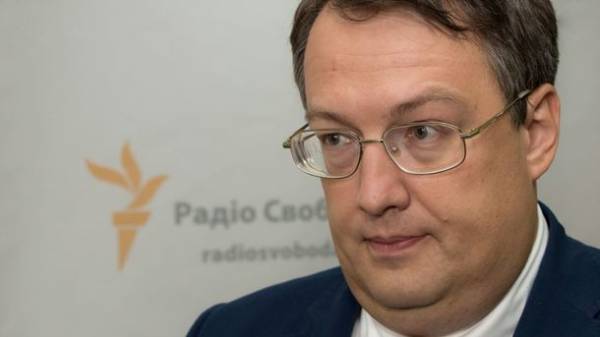 Ex-Deputy of the State Duma Denis Voronenkov was killed by an agent of the Russian intelligence embedded in the power structures of Ukraine, approved by the people's Deputy of Ukraine (fraction "popular front"), adviser to the Minister of internal Affairs Anton Gerashchenko.
"He was killed by an agent of the Russian intelligence embedded in the Ukrainian power structures, held in their service, and then received the order to eliminate an enemy of Russia – Denis Boronenkov" he said, speaking on the political talk show "Right to Vlad," on the TV channel "1+1".
According to him, the investigation made considerable progress on Thursday. "Already known the identity of the killer, his biography. And we can confidently say that Denis Boronenkov killed an agent of the Russian intelligence, a citizen of Ukraine", – said Gerashchenko.
The MP stressed he was not authorized to tell me about this man. "I think that soon will be official press conference of the Prosecutor General, the head of the security Service of Ukraine, and they will give more information. From my side it would be inappropriate," he said.
We will remind, today in Kiev in the shooting death of a former member of the Russian state Duma Denis Voronenkov, who took Ukrainian citizenship and testified against fugitive President Viktor Yanukovych.
It is known that the killer Boronenkov was arrested as a result of injuries after the shooting.
The jurisdiction in criminal proceedings upon murder eks-the Deputy of the State Duma of the Russian Federation Denis Boronenkov determined for the Prosecutor's office of Kiev.
Comments
comments