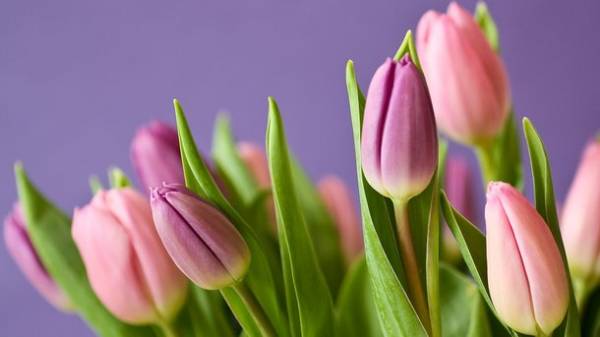 The protracted financial crisis is the best time for creativity and creativity. To celebrate March 8 in the office bright, but not too much to spend, will have to use your wits and keep track of the latest market trends of congratulations. How to surprise and delight this year, employees were advised of the capital, the event Manager Irina Alikhanov.
EACH PERSONALLY: MUFFINS M "MONA LISA"
Win — win situation- to please every colleague a personal sweet surprise. Recently glazed carrots are a great solution for all occasions corporate life. The eighth of March patisseries and artisan-masters offer honey in the shape of birds, lions of March, wasterock, Tulupnikov or medals with the names of the chiefs of all the instance can be Packed in small sets. Very convenient to donate muffins, cupcakes, homemade marshmallows natural — they come with different types of cream, decorated with wafer butterflies, beads and carefully Packed one by one or in sets. Do not remain without work for holiday and chocolatiers. A huge range of chocolate workshops: miniature sculptures, animals, letters, business cards and even pictures (okay, the reproduction of the "Mona Lisa" costs about UAH 900), and especially for the holiday cards.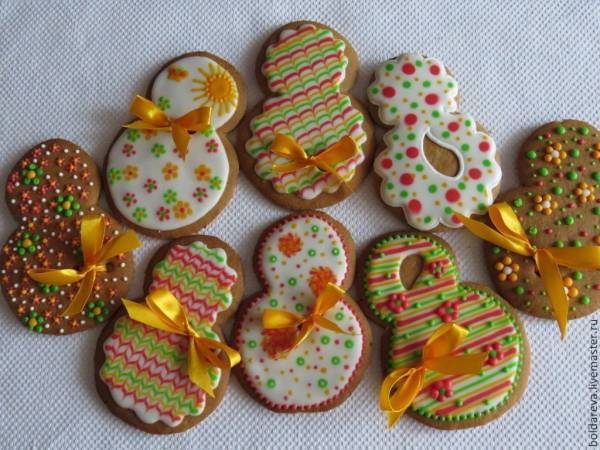 INCOMPARABLE FUN — PINATA
It just seems that to get Souvenirs from paper stuff — only child's play. Try to bring the piñata to the office and see how happy the employee will peel stick on papier-mache (by the way, to break a box made of pressed paper is not so easy, not only the child but also the adult aunt). The piñata can be ordered not as a child, but a very romantic and feminine: rainbow, heart-shaped, cake, strawberries, and handbags. It is usually filled with sweets and small Souvenirs. In our case, can be put inside for the chocolates, for example, probnichki perfumes, lipsticks, creams, nail polishes or any office stuff: coffee stickers, pens and other small stationery.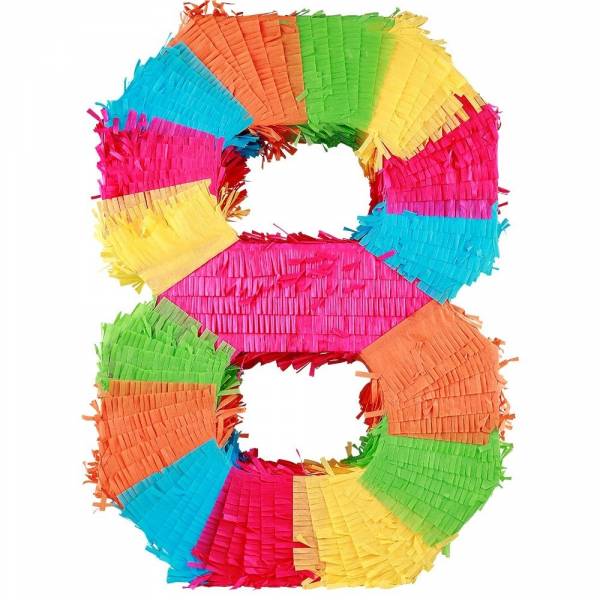 CRAFTY A FEAST FOR THE WHOLE WORLD
If you make a universal feast, only exclusive. Sandwiches with sprats and pizza is no surprise, it makes sense to set the table a few dishes, but delicious. So, colleagues will appreciate the unusual snacks like spicy sun-dried tomato, copyright goat or sheep cheese with different additives, natural dry-cured sausage or ham, Ukrainian — MATIC, boguk, basturma. And to the usual meats you can put delicious sauces: strawberry, ginger or blackcurrant with mint, sandwiches to make with homemade pies, pancakes and serve with some blueberry-orange jam. Foodie bitch will be pleased!
LECTURE: EVERYTHING ON THE TOPIC OF THE DAY
Even more than the delicacies, an important spiritual food — new impressions and positive emotions. Rate medium-psychological attitude of the female half of the office: what girls do for coffee, what purchases show each other? And order for the holiday to them "Sensei", who will answer long questions: dietician, beautician, shopper. Let him lecture a plastic surgeon will read for the tarragon, or the astrologer, will correct the karma esoteric, learn useful tricks at the master class makeup artist. Perhaps your office will appeal to the collective writing of pictures under the guidance of artist or participation in the paid webinar: let's see together some kind of how-to video "How to be happy in 30 days" or ask an experienced traveler like to go to Paris and back for 50 euros.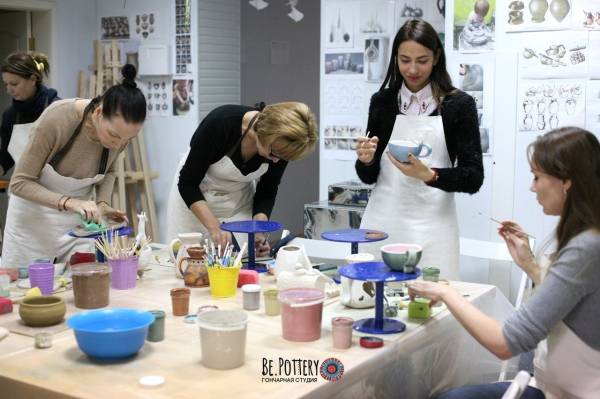 WILL CELEBRATE WOMEN'S DAY WITH GOOD DEEDS
The woman — a creature by nature gentle and humane, and often make gifts to others is more important to her than to them. So help her in this! Moreover, the scale of philanthropy over the recent years has reached unbelievable proportions, in places, replaced the bouquets to the teachers and even graduation parties. Find the action to taste. For example, by March 1, one of Kiev shopping club has arranged the sale of the goods and the proceeds directed to the needs of the dog shelter in Borispol — any girl it is nice to know, except her, paid for the gift glad some dog. Or buy colleagues white cups and acrylic paint, let him paint them, then transfer to a nursing home. Or sweets with gift boxes: girls love to bake something from itself and to allocate half an hour to pack naborchiki for children-orphans or displaced.
THE HOLIDAY IS NOT FOR ALL: HOW TO BE MEN
In recent years, the women's camp were divided between those who strongly deems vosjmimetrovaya tradition, and opponents of the Soviet date. Men were in a quandary: to congratulate or not? After all, colleagues, business partners, participating in business meetings may respond to the greeting of the cold "I this holiday does not recognize" and be awkward. The business etiquette expert, author and presenter of trainings on development of personal effectiveness, coach-consultant Paul Bogdan advice is still to try to congratulate, but is tricky to protect yourself from negativity. "I always bought used to this day little bunches of violets (are inexpensive, but that counts, not the price). And you know, none refused, — says the experience of it. — Most importantly, do not focus on the date, and post all in the format of a compliment, for which a special occasion is not necessary. Hang in there, like a stranger suddenly decided to give the rose a passerby girl." And if you still run into the opponent of the holiday, says: "I Just want to make pleasant to the woman!" the expert advises.
NOW HOW DO THE HOLIDAY
Gingerbread UAH 15-40 per PCs, sets — 65-250 UAH
Muffins, cupcakes, marshmallow — 15-40 per PCs, 150 a set
Chocolate figures — from 7 UAH, sets — 60
Dry-cured delicacies, about 330 UAH/kg
A jar of sun-dried tomatoes — UAH 70
Lectures, webinars — from 500 UAH
A session of divination — from 300 UAH/hour
Pinata — 280-400 UAH
Flowers (wholesale orders on the Internet, for PCs):
— Tulips — 11-12 UAH
— Primroses, crocuses — 15— 20 UAH
— Hyacinths, daffodils — 30 UAH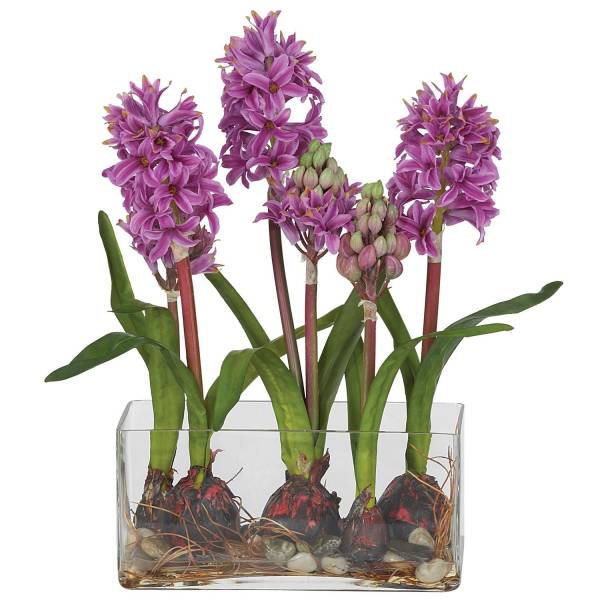 Hyacinth in April can be planted at the cottage
Comments
comments