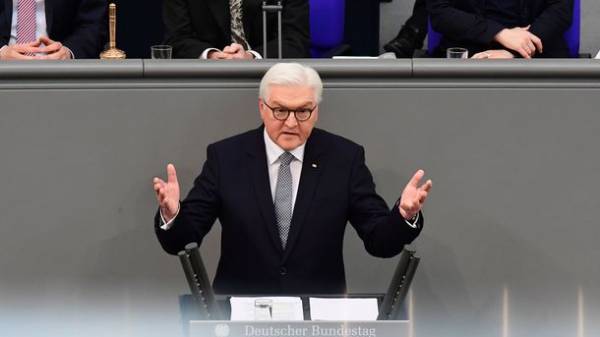 Former Minister of foreign Affairs of Germany Frank-Walter Steinmeier has officially entered a post of the President of the country.
The inauguration ceremony of the 12th heads of state was held in the plenary hall of the Reichstag at the joint meeting of the members of the Bundestag and the Bundesrat, German wave reports.
The politician took the oath on the Constitution, promising to protect the rights of German citizens and to perform their duties. After this he turned to the deputies of the Supreme legislative body of Germany and delegates, representing the interests of Federal lands.
Recall Steinmeier, the former single candidate from the "Grand coalition" consisting of the conservative CDU/CSU and the Social democratic party of Germany (SPD) won in the first round of voting in the Federal Assembly on 12 February.
The President is elected for a term of five years. He was succeeded in office of 77-year-old Joachim gauck.
Comments
comments