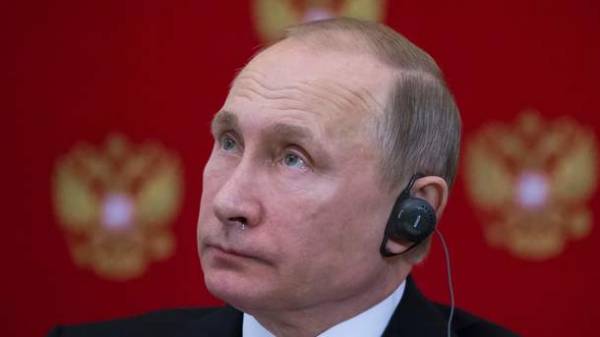 Today's Russia faces the same problems as the former Soviet Union, however, the Russian leadership, instead of addressing these problems by the Soviet Union, which led him, eventually, to the collapse. This was during a meeting of the press club "Diplomats without ties", said Ambassador of Spain in Ukraine Gerardo Bugallo Ottone, transfers "UKRINFORM".
"We can see that this character refers to Putin, who many think is so clever, so artful that it makes any attacking move, maneuvers, but in fact with the problems now facing Russia – it is the way of the Soviet Union the same steps, and it is obvious that this will lead to the same results, which was once the Soviet Union", – said the diplomat.
The Ambassador reminded that during the revolution of Dignity Ukrainian people decided on the direction of development, throwing out of Ukraine "gangster character" of Yanukovych, but then Russia intervened. "And at that time, when people already know exactly where they should move, there is a blatant, terrible aggression against Ukraine from Russia… Starts the capture of the Crimea, the entrance of Russian troops on the territory of Donbass, begin the attack on the Donbass", – he said.
Gerardo Bugallo Hotton said that overestimate the strength and power of present-day Russia does not need: "We can think to give this answer: Russia is a great power, such great power, we can do nothing to oppose this force, this power. But it is a big mistake."
Earlier the Ambassador of Spain said that the Minsk agreement, intended to peacefully resolve the situation in the Donbas not real to perform, and the fighters controlled by Russia will not allow to hold free elections.
Comments
comments