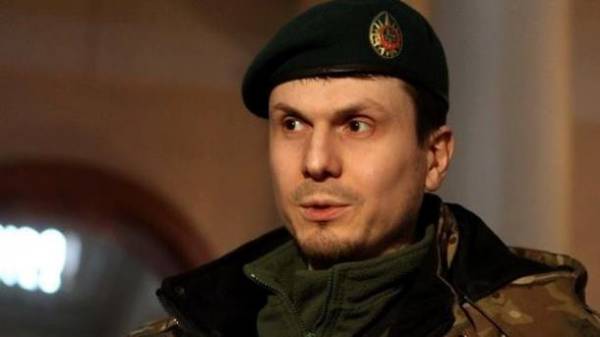 The investigation considers political assassination as the main version of the attack on a volunteer of Adam Osmaev. This was announced by adviser to the Minister of internal Affairs of Ukraine Ivan Varchenko in exclusive comments to NewsOne TV channel.
"Versions can be dozens, but more and more evidence in favor of one version. We have information on the person of the killer-the loser. As you know, he left his mark, including in European countries, fulfilling the assassin orders. It is associated with Ramzan Kadyrov and tasks that have been associated with the interests of Kadyrov. It all boils down to one major version – this is a political contract murder associated with previous activities of Adam Osmayev," said Varchenko.
According to him, it is a clear anti-Putin and anti-Russian stance Osmayev could lead to the attempt on his life.
In addition, the Advisor of the Minister of interior said that the killer is an important witness of the crimes of the Kremlin against Ukraine.
"This could be a scheme when the Kremlin hires in Ukraine different stakeholders and focuses them on destruction of those or other public entities. Therefore, from the very beginning was taken strict security measures against all participants in the incident, and especially the killer, who will testify. These readings can shed light on the strategy used by Russia against Ukraine", – said Varchenko.
We will remind, on Thursday, June 1, in Kiev there was an attempt on the combatants who served in the ranks of the police battalion "Kyiv-2", Adam Osmayev and amine Okueva.
Comments
comments