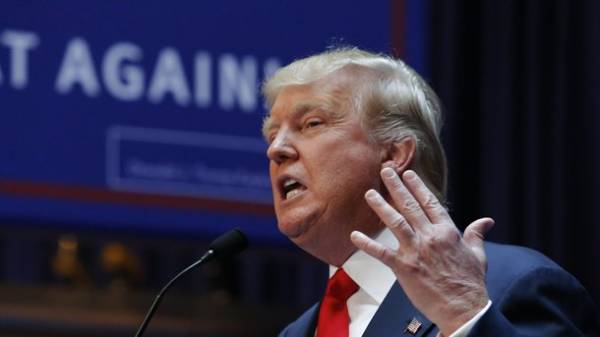 The administration of us President Donald trump is moving to a diplomatic confrontation with Russia at the UN: the U.S., Britain and France demanded the adoption of a resolution imposing sanctions against Syria for use of chemical weapons, but the initiative faces a Russian veto. This writes in Foreign Policy Colum Lynch reports Inopressa.
American and European diplomats in new York agreed to require the adoption of the resolution under which the account will be frozen and a ban on entry for Syrian 21 organization and leadership of the army and intelligence relevant to the application of the government of the chlorine and other deadly chemical weapons.
"It also would restrict the import into Syria of military helicopters, which were used to vent stuffed with chlorine barreling bombs on opposition-controlled Syrian city," the article says.
"This step sheds light on the practical limits of cooperation between the U.S. with Russia under President Donald trump, who has declared that it will be able to make deals with Russian President Vladimir Putin in the interests of the United States," notes the author.
Recall, speaking at a meeting of the security Council on chemical weapons in Syria, the U.S. permanent representative to the UN, Nikki Haley expressed hope that the security Council "will be able to move" the question of resolution.
"How long Russia will make excuses for the Syrian regime?" she said.
On the question, will block Russia about this project, Deputy permanent representative to the UN Vladimir Safronkov told journalists on Friday: "Yes… If it will be submitted for consideration, we will impose on it the veto."
The author notes that the latest diplomatic maneuver can partly be an attempt to force Russia to put pressure on its Syrian protégé that he has agreed to stop the civil war by negotiations, the article says.
"Even before the inauguration of President trump, the Obama administration insisted on the adoption of the same resolution, which is regarded now. However, the British and French allies had postponed the measure, fearing that it could end the negotiations on the ceasefire in Syria and to irritate the new administration, which, as it seemed, was going to improve relations with Russia. This time, the United States agreed to take the initiative to nominate jointly with Britain and France resolution," notes Lynch.
Comments
comments