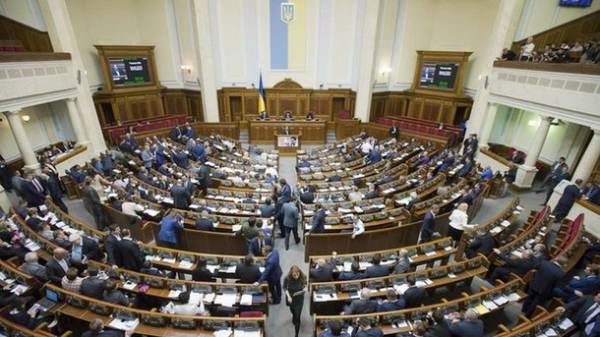 The Verkhovna Rada of Ukraine adopted the law on the introduction of the concept of "highways of defensive value," and how they are used and their technical characteristics.
For adoption of bill No. 4647 "On amendments to the Law of Ukraine "On automobile roads" concerning highways of defensive value" in the second reading and in General voted 231 people's deputies with the required minimum of 226 votes.
"This document we simplify all the procedures for increase of defense capability of the state and needs of the Ukrainian army," – said present at the meeting of Parliament, the Minister of infrastructure Vladimir Omelian.
Recall, 17 January 2017, the Verkhovna Rada adopted in first reading the draft law on highways of defensive value, which is aimed at strengthening defense capability of the state with the introduction of the legal regime of martial law and the legislation regulates the use of highways of defensive value during the period of martial law and their technical cover.
According to the state budget for 2017, to the repair and reconstruction of automobile roads of the country will be allocated more than 35 billion UAH.
Thanks to this funding, the State Agency of highways of Ukraine ("Ukravtodor") intends in 2017 to increase the volume of repair works on the roads of the country compared to 2016 by 2.2 times – up to 2,2 thousand kilometers.
In the state budget for 2016 on the development of road infrastructure was provided about 19 billion UAH.
Comments
comments