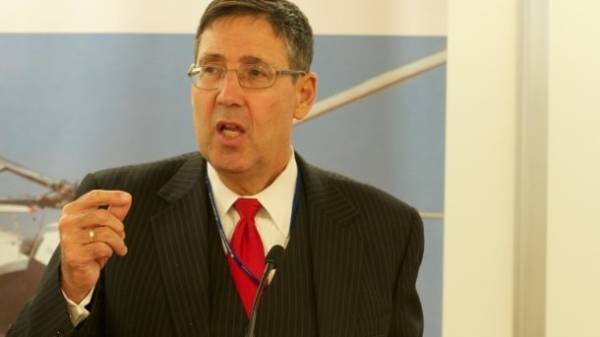 The representative of the USA in Ukraine Kurt Volker has more features on the Ukrainian question, than previously had former us Secretary of state John Kerry. This opinion was expressed in interview to "Today," former U.S. Ambassador to Ukraine John Herbst.
According to him, Walker would not be involved directly in "Minsk" or "channel."
"I don't think Walker wants to participate directly in these specific "Minsk" and "channel" processes. It has its own negotiating track with Surkov (assistant to the President of the Russian Federation – ed.) but he also will coordinate its actions with Ukraine, France and Germany," said Herbst.
SEE ALSO
YES, Walker announced a meeting with Surkov
On the question of whether the mandate of the Volcker wider than at the time the ex-US Deputy Secretary of state for Europe and Eurasia Victoria Nuland, he said, "I would not say that his mandate is broader".
"But it is true that the position of the Walker and Tillerson are the same. Victoria Nuland was also a clear and proper understanding of the motivations of Putin (President of Russia – ed.). Kerry (ex-Secretary of state – ed.) have perceived motivation of Putin a bit naive. And in this sense we can say that the Volcker more of the opportunities offered to him by his boss," said the former Ambassador.
As told himself Kurt Volker, the Russian aggression has not achieved its goals in Ukraine, and gave the opposite effect.
The full interview with John Herbst read here.
Comments
comments