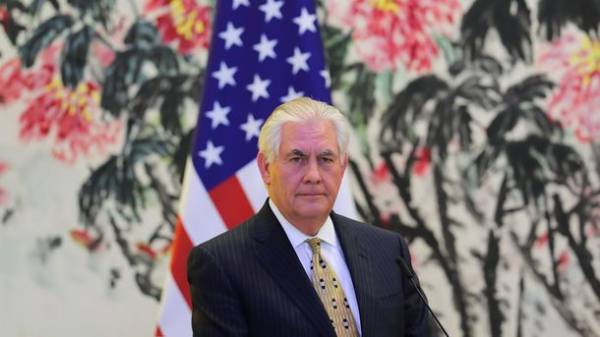 The US state Department officially confirmed the plans of the Secretary of state Rex Tillerson to come to Moscow in April to meet with Russian foreign Minister Sergei Lavrov.
"He (Tillerson. – Ed.) go to a meeting "the big seven" in Italy and then will hold meetings in Russia", – reported in Department.
Informed of a possible visit to Russia Tillerson told the media. The official representative of Russian foreign Ministry Maria Zakharova to confirm this information have refused, surprised another leak "sensitive information from Washington."
It was also reported that the Secretary of state will not go to Brussels for a meeting of foreign Ministers of countries-members of NATO, scheduled for April 5-6. Instead, he will remain in the United States, together with President Donald trump to adopt Chinese leader XI Jinping.
Comments
comments