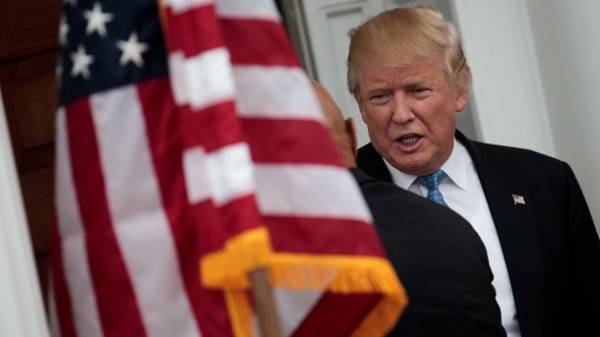 The President of the United States Donald trump in a new Forbes rating is 544-th place among the richest people in the world. In 2016 he was at 344. For the year as a billionaire, have decreased by billions of dollars.
The publication assesses the state of trump's 3.5 billion dollars, while in March last year, it was estimated at $ 4.5 billion. At the same time, from the time of the election (November 2016) as trump declined by $ 200 million, reports ZN.
The day before the inauguration, 19 January, trump announced the voluntary resignation from all his posts in more than 400 private companies. At the head of the Corporation left the sons of the Republican, which he passed on his assets. Its main areas of activity is real estate and television.
As reported, trump has agreed to work with the President of the United States for $ 1 a year. The future President of the United States stated that it would not accept a salary of 400 thousand dollars a year.
Trump Organization, except for property in the US (hotels, casino, etc.), belong to the skyscrapers in Turkey, the Philippines and Uruguay, prestigious Golf clubs in Scotland, Ireland and the UAE, hotels in Canada, Ireland and Panama, and also built hotels in Brazil and Canada.
Comments
comments