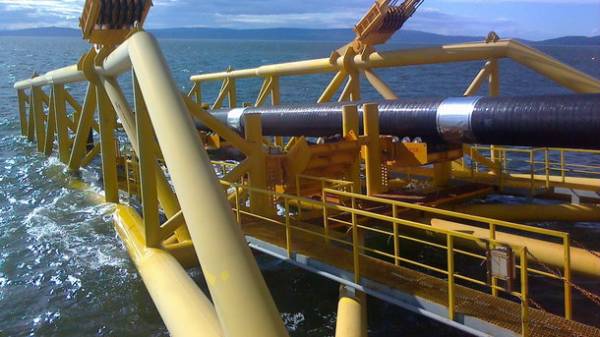 Russian President Vladimir Putin gave the start to a new phase in the project of the gas pipeline "Turkish stream", the "Vesti.Economy."
The President of Russia arrived in the region where off the coast of Anapa is a special vessel for laying a pipeline on the seabed. Putin climbed aboard and gave the command to dock at the shallow part of the pipe deep.
We will remind, on may 8, Russia began to build the "Turkish stream". Back in the fall of 2016 Russia and Turkey signed an agreement on the construction of "Turkish stream."
It is planned that the pipeline will pass 660 kilometers in the old corridor of South stream and 250 kilometers-within a new corridor towards the European part of Turkey. It is assumed that the supply of gas through the first pipeline will be entirely designed for the Turkish market.
However, Russia also plans the construction of a second pipeline "Nord stream" in connection with "Gazprom" promises six times to reduce gas transit through Ukraine.
Comments
comments