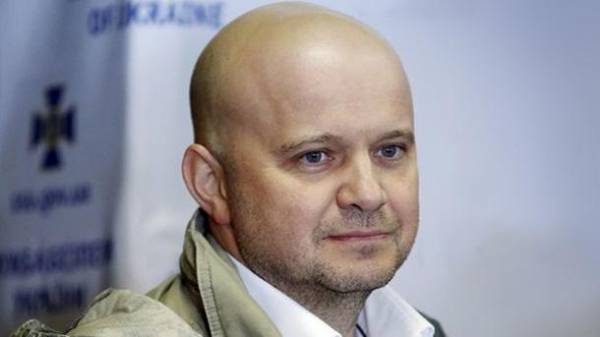 The security service of Ukraine started the check entered to the occupied Crimea foreign and "Ukrainian" politicians. This was stated in comments to television channel 112 Ukraine the adviser of the head of the SBU Yuriy Tandit.
According to him, the Russian media could pass for Ukrainian politicians, representatives of armed groups of the so-called "DNR" and "LNR".
"I can only assure you that we do we act within the law, we check the information about the citizens of Ukraine. I can confirm that a number of self-appointed officials from Donetsk and Lugansk really moved in our annexed Crimea. It is obvious that they are including and referring to the Russian policy," – said of the Tandem.
He also confirmed information about the presence on the Peninsula of foreign politicians.
Also the adviser to the head of the SBU has promised to announce the decision of the Ministry.
As reported earlier today, a delegation of about 20 European and Ukrainian politicians, arrived in the occupied Crimeato see how the lives of the Peninsula under occupation.
This was followed by reaction of the national security Council. The Minister Oleksandr Turchynov instructed the security service to check the information about the train of European politicians to the Crimea. In the case of confirmation, they can face sanctions.
Turchinov also said that, if confirmed the presence of Ukrainian politicians on the Peninsula, they face criminal liability.
Comments
comments