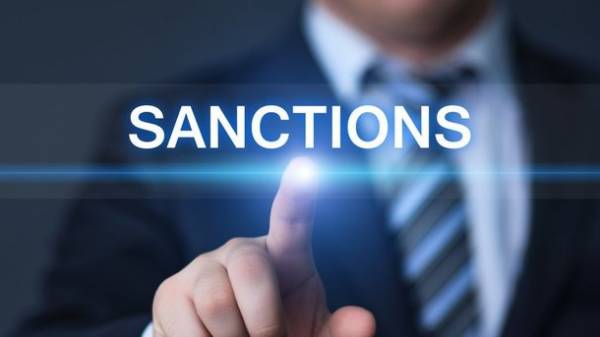 The EU restrictive measures are a response to the destabilization of Ukraine and Russia needs to increase the "price" that Moscow pays for undermining Ukrainian sovereignty. About such decision of the court in Luxembourg, writes DW.
The European court of justice General jurisdiction has recognized the legality of sanctions imposed by the European Union on the Russian oil company "Rosneft".
The EU Council has given sufficient justification for punitive measures, introduced in July of 2014, according to the ruling of the court in Luxembourg issued a ruling on Tuesday, March 28.
Thus, the courts found justification for the fact that some Russian companies felt the negative effects of Russian policy towards Ukraine.
Sanctions are a reaction of Brussels on the destabilization of Ukraine and Moscow should increase for Russia the "price" of undermining Ukrainian sovereignty, said the court.
At the same time, the European court explained that banks in the European Union in General has the right to make money transfers on behalf of Russian companies, being in the black list of the EU. In addition, sanctions do not imply the freezing of Bank assets of these companies, said the judge.
The European court took the decision after "Rosneft" has complained about the EU's decision in a British court. According to her, the UK interpreted the sanctions too broadly. Rosneft has indicated that the sanctions prohibit her to buy equipment needed for oil production.
In addition, with respect to the company restrictions in the provision of financial products and services, securities, credits and loans. The high court in London in 2015, has forwarded the claim to Luxembourg.
The decision of the European court – the highest court of the EU is final and cannot be appealed. It sets a precedent for decisions on other claims of "Rosneft", and similar claims of other Russian companies.
We will remind, Council of the European Union until September 15, 2017, extended the sanctions against 150 people and 37 organizations from Ukraine and Russia that threaten the territorial integrity and sovereignty of Ukraine.
1 July 2016 economic sanctions against Russia were extended until 31 January 2017. The EU sanctions include limiting cooperation with Russian banks, reduction of import and export trade, particularly oil, gas and weapons.
15 December 2016, the EU leaders decided to extend the sanctionsthey have imposed on Russia for another six months.
2 March 2017, it became known that the ambassadors of the EU agreed to extend sanctions against Yanukovych and his entourage for another year. It was noted that the decision taken in relation to 15 people.
Comments
comments