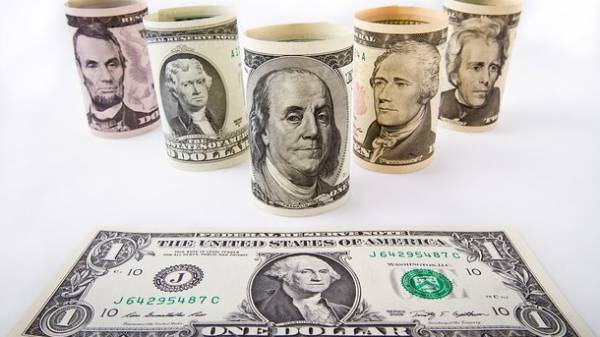 The dollar continued to lose its positions against the local currency in all segments of the Ukrainian currency market. Over the week the official rate of the American currency decreased from 26.12 to 26,02 hryvnia, or 0.4%. Senior analyst "Alpari" Vadim Iosub predicts: by the end of this week the dollar may fall below UAH 26.
One of the most important drivers of strengthening the hryvnia is the behavior of Ukrainians. According to the NBU, in may, the population has bought currency at 356 million dollars, and sold – on 805,2 million. Thus, net sales of foreign currency amounted in may 449,2 million dollars.
At the end of last week became known to the Ministry of Finance forecasts about the dollar for the next three years. On the basis of the draft resolution on main directions of the budget policy for the year 2018, the Finance Ministry expects the average dollar exchange rate to 29.3 UAH in the next year, 30,5 hryvnia in 2019 and 31 UAH in 2020.
"This week we expect continuation of a moderate decline of the dollar. The official exchange rate of the dollar and its value on the interbank market could fall to 25.9-26,0 UAH, cash dollar in banks will be quoted about 25.8/26,0 UAH", – says Vadim Iosub.
Comments
comments