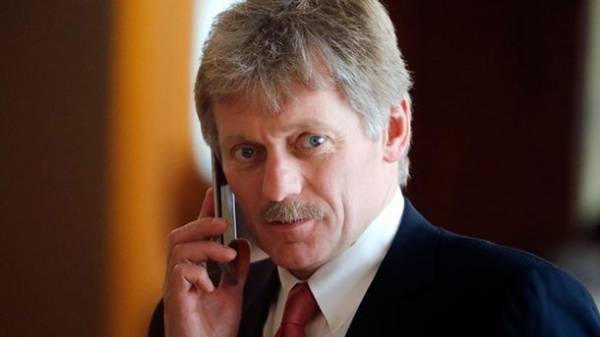 The occupation of Crimea by Russia is not to win but "historical turn" that has to pay. This was stated press Secretary of the President Dmitry Peskov in an interview with RBC.
"Those are the challenges, this is the price I guess that we all do have to pay for… It's not a victory, you know, what happened with Crimea. It's the very historical turn. And for this we pay the price. Whether this price? I will say this, it is quite feasible for the Russian Federation. Needless to exaggerate alarmist to exaggerate the size of this price?" – said the speaker of the Kremlin.
He also noted that the Russians allegedly "fatten" on the oil money, but now it started to "spurt" in the economy.
"In terms of the notorious import substitution, which really starts to work. In terms of breakthrough in agriculture. In terms of productivity. Far enough, but the process went, we could not be moved during the fattening oil money", – said Putin's press Secretary.
We will remind, the Russian troops without insignia seized Crimea in February-March 2014, after which Russia annexed the Ukrainian Peninsula. In response, Western countries imposed a series of economic sanctions. The UN recognized Crimea as temporarily occupied territory of Ukraine. First, Russian President Putin claimed that the Russian army was not involved in the occupation, but later admitted.
Comments
comments