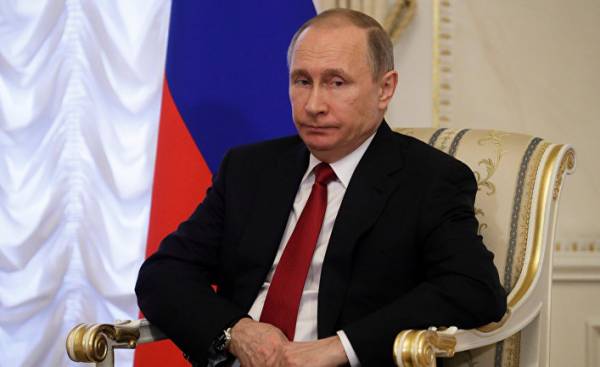 Early hours of the morning of 10 August 2000… Nuclear submarine of the Russian Navy K-141 "Kursk" goes to the Arctic ocean for a scheduled three-day firing exercises. The mood of the crew, whose members only a few weeks ago wearing badges "best divers" of the fleet, on top.
And Vladimir Putin, who was then at the beginning of his presidency vacationing thousands of miles away, on the shore of the Black sea.
At midnight August 12 the Norwegian seismographs begin to record the fluctuations. Near the "Kursk" ply three American submarine, USS Memphis, USS Topledo, HMS Splendid. Ask them. Get the answer: "no Problem". Meanwhile, the "Kursk" with a weight of 14 thousand tons with the roll on the nose is lowered to the ocean floor.
***
The world learned about the incident on August 14. The media was shocked. Statement to the press made at the Headquarters of the Northern fleet of the Navy of Russia, lasted just four minutes. About the position of Putin, the Western media said: "Thunderous silence."
August 22, the Russian leader, interrupting his vacation, met with the families of the deceased and expressed profound condolences. The cause of the incident? There are many versions, while truth is still in darkness.
***
You might ask why I remembered it…
You don't notice outwardly calm Putin's position on many events, from the hasty expulsion of 36 employees of Embassy of the USA to the suspicious deaths of the Russian diplomats? To this you can add it distantsirovaniya position in response to the rocket attack of the USA on the basis of the shirt in Syria.
Indeed, whenever we have raised these issues in conversation with our friends, it somehow comes to "thunder silence" of the President of Russia. However, modern experts in Russia are accustomed to this as Putin since the sinking of the "Kursk". Perhaps only when we shot down a Russian plane, Putin responded as if he were "out of control". He had to focus!
***
The world is tense. Our region is seething and will bubble. Need to know the "major actors" that appear on the stage, not only the interests of States.
For example, is not the question is crucial: if Putin does not react immediately when we expect, how and when he shows his reaction? And tomorrow we turn our attention to a new actor on the stage of the tramp.
Comments
comments