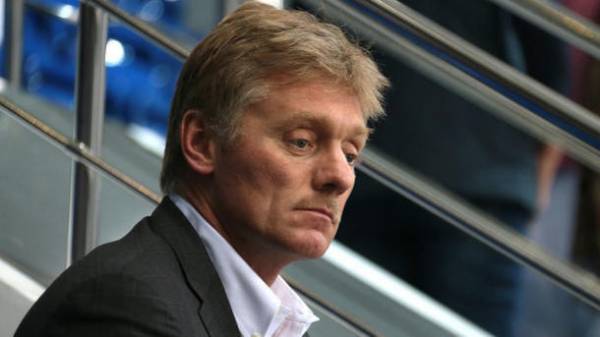 Russia is ready to restore relations with Kiev, as inter-state and economic relations with Ukraine important for Moscow. This was stated press Secretary of President Dmitry Peskov, reports RIA Novosti.
He noted that Ukraine is important for Russia in terms of intergovernmental, humanitarian and economic relations.
"There is no prejudice against the Ukrainians was not there and, I hope, will not" – said Peskov.
He also believes that once Ukraine will fall emotional intensity, between Kiev and Moskow can again improve relations.
The other day Peskov said that the Kremlin hopes that Ukraine will sooner or later agree to the Russian occupation of Crimea. He once again reminded about the so-called "referendum", which was organized on the Peninsula after the entry of Russian troops there.
Crimea was illegally annexed by Russia in March 2014 after the "referendum" is not recognized neither Ukraine nor the world community. Including the "Crimean referendum" does not recognize and the United Nations.
The Verkhovna Rada of Ukraine officially declared on 20 February 2014, the beginning of the temporary occupation of Crimea and Sevastopol by Russia. October 7, 2015 President of Ukraine Petro Poroshenko signed the law. International organizations have recognized the occupation and annexation of Crimea as illegal and have condemned Russia's actions. Western countries have imposed a series of economic sanctions.
Comments
comments