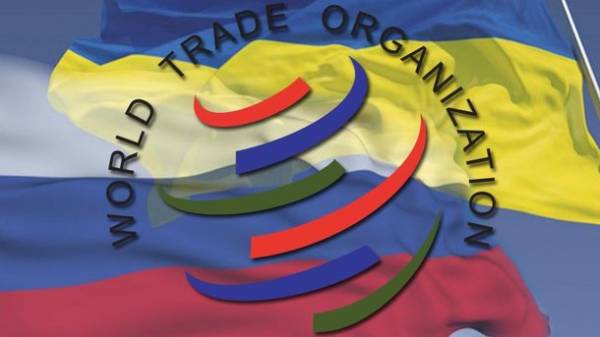 The group of experts under the world trade organization (WTO) in the spring of 2018 can make the decision under the claim of Ukraine to the Russian Federation concerning restrictions on the import of cars, turnouts and railway equipment this was reported in the Ministry of economic development and trade, UNN reported.
According to authorities, on March 2 this claim was otverzhdeniya experts in the framework of the WTO.
"Now is the coordination with the expert group of the schedule of proceedings and working procedures in the case. According to the draft document, to direct the consideration of the case will happen in the course of the year, and the adoption by the Group of experts decision (Final Report of the Panel) is expected in spring of 2018," – said the Agency.
We will remind, at the end of October 2015 Ukraine filed a lawsuit in the WTO against trade restrictions of the carriages and turnouts of domestic production. The lawsuit is the first in the overall package claims that Ukraine is preparing.
The essence of the claim lies in the fact that Ukrainian exports of cars and turnouts due to trade restrictions declined from $ 1.7 billion in 2013 to 51 million dollars during the seven months of 2015.
In December 2016, the dispute settlement body of the WTO at the request of Ukraine began the process of addressing the dispute, the restrictions imposed by Russia on imports of Ukrainian railcars and equipment.
Comments
comments