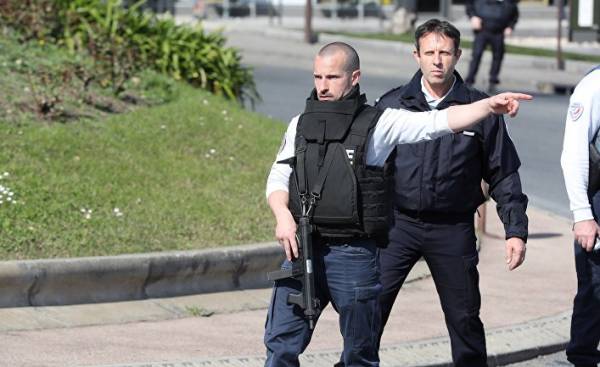 The incident occurred on Thursday, March 16, in one of lyceums of the city of Grasse (Alpes-Provence-Cote d'azur). According to Le Figaro, the scene of the crime, police arrested 17-year-old Lyceum student.
The detainee was cold to yourself and "several pieces" of a firearm, according to BFMTV. According to Le Monde, he seized a rifle, a pistol, a revolver and two grenades.
The incident happened at the lycée Alexis de Tocqueville. According to Le Figaro, the assailant chose as the main "target" of the Director of the institution, which previously had an argument.
According to the latest data, which are confirmed by the interior Ministry, a gun wounded 3 people: the Director and two students 16 and 17 years. Another five people were injured during the panic and stampede.
The correspondent of the newspaper Le Monde reports that the detainee was not previously known to law enforcement officials and intelligence agencies. Not yet installed and any evidence of his involvement in jihadist groups. However, the police have found that "shooter" has repeatedly watched video recordings of mass murder.
Le Figaro reports that in a Lyceum found and defused an improvised explosive device.
Comments
comments