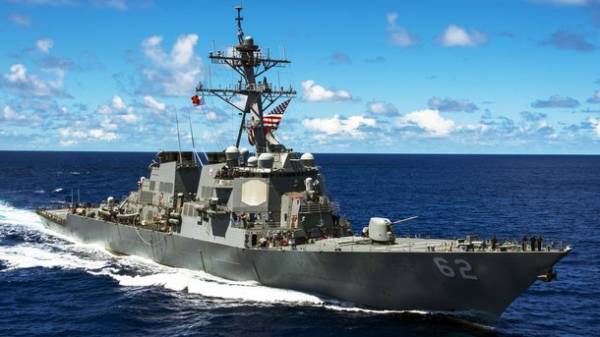 Seven crew members were missing and one was injured after the collision of an American destroyer with a merchant vessel off the coast of Japan. This was reported by the coast guard of the country, transfers TV channel "112 Ukraine" with reference to art.
Japanese channel NHK showed footage, which shows that the combat ship of the US took a hit on the starboard side, which had damaged the hull of the vessel, including below the waterline.
7th, the US Navy said on his page in Facebook that he is working with the Japanese coast guard to conduct a medical evacuation of a sailor. Also Navy representatives added that the number of injuries is still determined.
Recall, the destroyer US Navy "Fitzgerald" collided with a merchant vessel off the coast of Japan. "Fitzgerald" was about 56 miles South-West of Yokosuka (Japan), and collided with a merchant vessel about 2:30 a.m. local time. This also not provided information about the degree of destruction of the civilian ship and its crew. From media reports it is known that the ship belongs to Philippines.
To the place of incident are sent to other warships of the naval forces of the United States.
Comments
comments