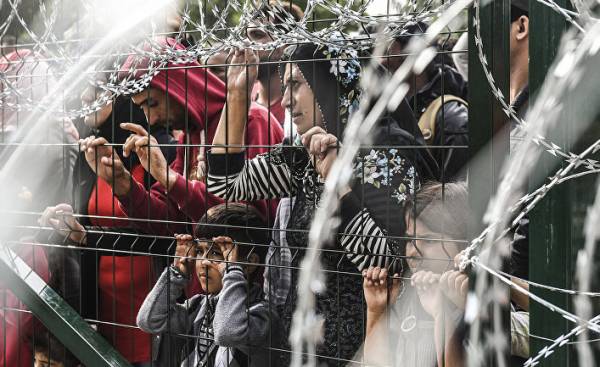 "Poland will not yield to the pressure of the European Commission on the issue of compulsory admission of refugees," — said the Minister of internal Affairs of Poland Mariusz Blashak in his speech at the European Council meeting in Luxembourg. He commented on the words of the head of the European Commission Jean-Claude Juncker about the possible restriction of European funds in the EU countries, refused to accept living in camps in Italy and Greece, refugees.
We are talking about the so-called relocation program, adopted in the fall of 2015. Previously, the European Commissioner for migration said that for ignoring the plan for the EU state to be sued in the European court.
According to the head of the interior Ministry of Poland Mariusz Blaschka, the plan for relocating the refugees is not good: "This plan will only contribute to the development of the crisis, it will cause another flow of migrants will flood Europe. This is an incentive for the traffickers, who earn on migrants".
The Minister stressed that due to security reasons Poland does not take refugees whose identification is not guaranteed. "My mission is the preservation of the security of Poland and poles. The influx of refugees to Poland, which was accepted by the government of ewa kopacz, would be a breeding ground for Islamic terrorism. This is a malicious decision was not executed in connection with the change of government in Poland," he said.
Note that next week the European Commission will present a report summarizing the implementation of the program for reception. According to the data submitted a month ago, from 160 thousand refugees in Italy and Greece, among other EU countries were allocated almost 20 thousand people. Any refugees did not accept Poland, Hungary and Austria, although the government in Vienna announced its intention to participate in the program. In relation to these countries, the European Commission threatened to take action. Such threats were also addressed to the government of the Czech Republic, which took 12 of the refugees, however, has recently announced its intention to withdraw from participation in the program for security reasons.
Comments
comments