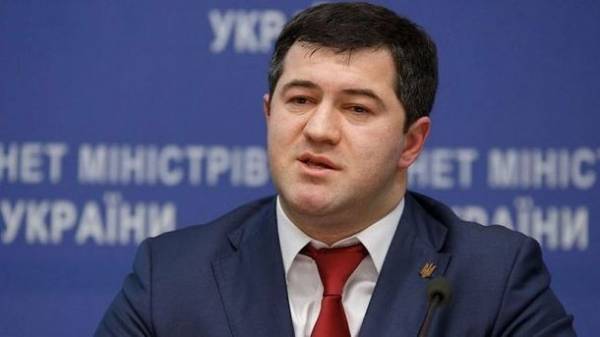 The security Service of Ukraine has not yet received information about the possible dual citizenship suspended from his duties as head of the State fiscal service of the Roman Nasirov, said the head of the secret service, Vasyl Hrytsak.
"I do not know. Maybe now something has received. But I have no data that received such information", – said Hrytsak reporters on Friday in Kyiv, answering the question of whether the SBU data on dual citizenship Nasyrova.
As reported, on March 6, 2017, representatives of the state prosecution during the meeting, the Solomensky district court of Kiev for election of a preventive measure suspended from his duties as head of GFS Nasirova gave the court the documents proving the presence of the latter citizenship of UK.
In the letter, obtained by the NEB on March 6 from the NCA, said that the head of the SFS is the holder of a British passport since may 2012.
In turn he Nasirov during the meeting, the Solomyansky district court of Kyiv has stated that he is neither a Hungarian citizen or a citizen of the UK, and has only the citizenship of Ukraine.
Comments
comments