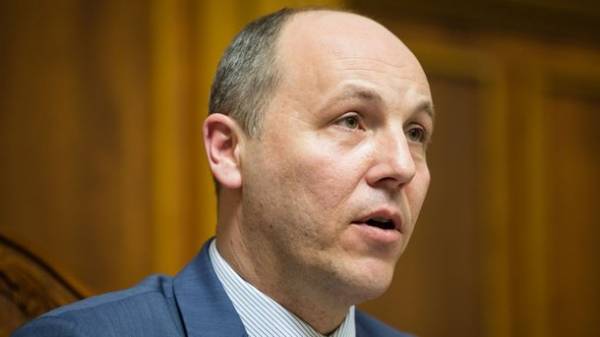 After a month of holidays its work in plenary mode, the parliamentarians will start with utilities, Informatization and problems of farmers. This is opening the Conciliatory Council in the Verkhovna Rada, said speaker Andrew Parubiy.
"This week offered the following blocks. Some of them were not considered at the previous plenary week, and therefore postponed to this week. And some of them are proposed as new units. The first unit that is offered on Tuesday, is housing. We nearestmetro this unit on the previous week and invited him to start work this Tuesday. We also agreed that included in the agenda of the session on Tuesday will be those bills that propose deputies, and on Thursday – the bills offered by the government," – said the speaker.
Head #Рада8 @AndriyParubiy voicing napryamki of work to Parliament for this week pic.twitter.com/JdTKIuD5qO
— The Verkhovna Rada (@verkhovna_rada) may 15, 2017.
Also on Tuesday, the second unit will be a question of information. "Waited so long for the Committee about the setting of this block and it is placed so that we'll get even before lunch. Wednesday is also the set of questions that we did not have time to consider the previous week – it matters to protect the rights of the child and of course three and four ratification of the issue of the protection of the rights of the child. And on Thursday, the first block is a block of agricultural policy, has also long been expected. Several times we reached these issues, but not considered until the end. And this week the last block which is recommended is a set of questions of culture and spirituality", – said Andriy Parubiy.
According to the speaker, for the next plenary week, as already agreed with the heads of the committees will be offered the unit of information policy and environmental issues.
Comments
comments