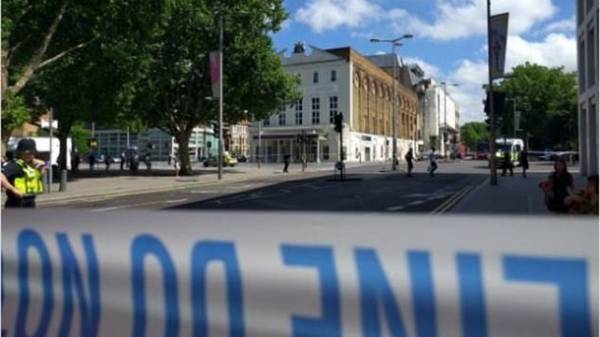 Hundreds of people were evacuated on Saturday during the show from London theatre the old Vic, reports the associated Press. Citing witnesses, the Agency reports that the police have established around the theater the border. Inside the theatre the police work.
According to visitors of the theater, the security staff came on stage during the performance and announced that the building is perhaps a dangerous subject. According to Daily Mail, the scene at this moment was John Boyega is an actor, known for the last part of "Star wars".
The police said that he took the decision to evacuate after the message received on the phone. Were also evacuated people from nearby buildings, cordoned off nearby roads, RIA "Novosti".
After that, law enforcement officers inspected the building. The theatre's administration announced in the official Twitter that the alarm was false, and thanked the audience for understanding. There expressed the hope that the evening performance will take place as usual.
On Saturday, Prime Minister Theresa may has lowered the terrorist threat level, which after the explosion Manchester authorities considered "critical". However, she urged citizens to remain vigilant, especially during mass events.
Comments
comments