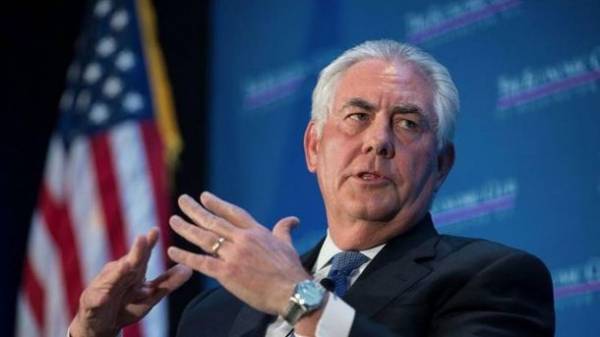 The U.S. is considering military action against North Korea if provoked. On Friday, March 17th, said U.S. Secretary of state Rex Tillerson, according to CNN.
Speaking in Seoul at a joint press conference with Minister of foreign Affairs of South Korea Yun Byung-Se, Tillerson said that the policy of "strategic patience," Washington came to an end.
"Obviously, if North Korea would take actions that could threaten South Korean troops and our own forces, it would receive an adequate response," he said.
Tillerson reiterated on Friday that the US has spent too much money on a failed policy towards North Korea.
He said that the time has come for a new policy towards North Korea, but did not provide any details.
"It is clear that he considers Beijing, which is flying on Saturday as one of the key elements of new approach Washington," notes CNN.
Recall, the U.S. military began the deployment of a missile defense system in South Korea after a series of missile tests North Korea.
Earlier it was reported that North Korea launched four missiles and stated that these tests were part of the preparation to strike at US bases in Japan. Three missiles fell in the sea near the exclusive economic zone of Japan.
Comments
comments