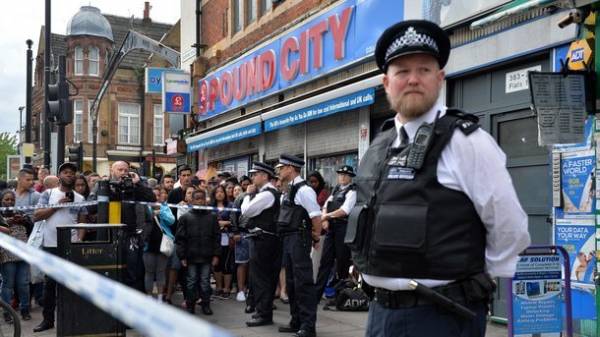 The UK released all the detainees in the case about the terrorist attack in Central London without charges, UNIAN reports with reference to Reuters. "All those arrested in connection with the attack on London bridge released without charge", — stated in the message. It is noted that in connection with the incident were arrested 12 people.
On the eve of the British police released one of the 12 detained in connection with terrorist attack in London. Before that, the police gave the names of the perpetrators of the attack on London bridge: they were 27-year-old Hens shazad butt and 30-year-old Rashid Radwan.
Reports NV with reference to the British TV channel Sky News, law enforcement officers in the UK found a bottle with an incendiary mix in the car, which was used by terrorists to attack London bridge. "In the Luggage compartment of the van of the attackers was found about ten "Molotov cocktails", – stated in the message.
It is also noted that the police in the presence of firefighters conducted a special operation on extraction of Molotov cocktails, their content is on the examination.
Remember, the London police reported three different incidents in the British capital occurred during the night of June 4, on London bridge, the market of the borough and Vauxhall. Incidents on London bridge and borough market police announced terrorist acts. Operation at Vauxhall is not associated with the two previous attacks. 7 people were killed. The number of hospitalizations as a result of the terrorist attacks in London is 48.
As reported in the foreign Ministry, Ukrainians among the victims of the London terrorist attacks there.
Comments
comments