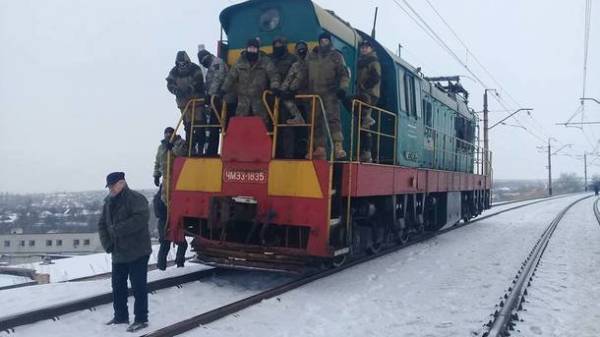 The organizers of the blockade in the Donbass, including the political parties involved will be invoiced as compensation to the state. About this at the meeting of the Council on the "case" of Sberbank of Russia was declared by the President of Ukraine Petro Poroshenko, reports the press service of the head of state.
"The Cabinet of Ministers will analyze the economic aspect of the situation. How much will slow down economic growth? What will be the loss to the budget? Risks for the exchange rate? What is the situation with energy, because at this time, only early spring saved us from rolling blackouts", – said Poroshenko.
According to him, because of the actions of activists and politicians on the blockade of the occupied territories of the Ukraine is expensive obhoditsya.
"The fact that our blockade is costing Ukraine dearly, obviously. Which will show the calculation. And the account we will put not only self-proclaimed Republican, but "Self-help", "Fatherland" and the other instigators and promoters of the blockade," the President added.
We will remind, on Donbass lasts blockade of coal supplies to Kiev-controlled territory, with the active participation of several people's deputies of Ukraine. Upon blocking of railway lines in the Luhansk oblast Prosecutor's office opened criminal proceedings.
The website "Today" to find out the threat is a blockade of Donbass. According to experts, the consequences can be catastrophic.
Comments
comments