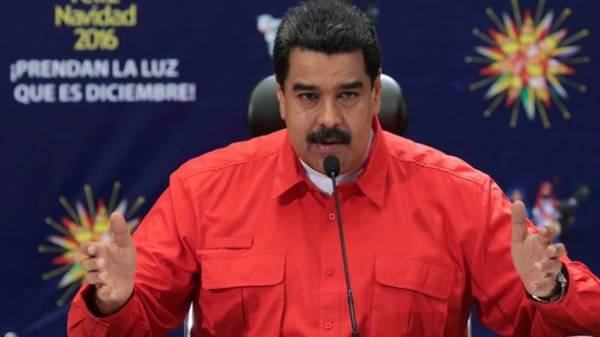 Venezuelan President Nicolas Maduro criticized the social network Twitter for blocking accounts of his supporters. Such actions he called "a manifestation of fascism" and accused the us company in the political persecution of chavistas (chavistas called supporters of late President Hugo Chavez, which came the current President, during whose reign the country has sharply aggravated the political and economic crisis). This is the BBC, the TV channel "112 Ukraine".
Maduro made a statement on television after the many Pro-government Twitter accounts were blocked, including the Pro-government radio station "Miraflores". This station was established Maduro and broadcasting from the presidential Palace, the President leads in her live weekly music show "Hour of salsa", the report said.
"Twitter in Venezuela today has disabled thousands of accounts, – said Maduro. – Just because they were chavistas".
Maduro urged to publish photos of the head of Twitter in Venezuela. "Let the people know who is responsible for these manipulations," he said.
This company has not yet responded to the statements of Maduro. It is also unclear exactly how many accounts were frozen Twitter in Venezuela and why.
Comments
comments